Jesuit on the Roof of the World
Verfasst von pw am Di, 10/27/2009 - 23:27.
Pomplun, Trent:
Jesuit on the roof of the world : Ippolito Desideri's mission to eighteenth-century Tibet / Trent Pomplun. - New York : Oxford University Press, 2009. - xvi, 302 S. : Ill., Kt.
ISBN 978-0-19-537786-6 / 0-19-537786-9 (Hardback)
US$ 29,95
DDC: 266.2090
-- Angekündigt für Oktober 2009 --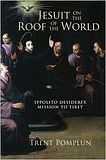 Beschreibung
Jesuit on the Roof of the World is the first full-length study in any language of Ippolito Desideri (1684-1733), a Jesuit explorer and missionary who traveled in Tibet from 1715 to 1721.
Based on close readings of a wide range of primary sources in Tibetan, Italian, and Latin, Jesuit on the Roof of the World follows Desideri's journey across the great Western deserts of Tibet, his entry into the court of the Mongol chieftain Lhazang Khan, and his flight across Eastern Tibet during the wars that shook Tibet during the early-eighteenth century. While telling of these harrowing events, Desideri relates the dramatic encounter between his Jesuit philosophy and the scholasticism of the Geluk monks; the personal conflict between his own Roman Catholic beliefs and his appreciation of Tibet religion and culture; and the travails of a variety of colorful characters whose political intrigues led to the invasion of Zunghar Mongols of 1717 and the establishment of the Chinese protectorate in 1720.
As the Tibetans fought among themselves, the missionary waged his own war against demons, sorcerers, and rival scholastic philosophers. Towering over all in the mind of the missionary was the "fabulous idol" Avalokitesvara and its embodiment in the Sixth Dalai Lama Tsangyang Gyatso. In describing his spiritual warfare against the Tibetan "pope," the missionary offers a unique glimpse into theological problem of the salvation of non-Christians in early modern theology; the curious-and highly controversial-appeal of Hermetic philosophy in the Asian missions; the political underbelly of the Chinese Rites Controversy; and the persistent European fascination with the land of snows. [Verlagsinformation]
Autor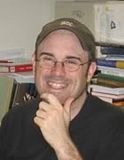 TRENT POMPLUN is Associate Professor of Theology at Loyola University Maryland. His research interests include late medieval and early modern Catholicism, missions history, and Indo-Tibetan religion and culture. Jesuit on the Roof of the World is his first book. Faculty page.
Quellen: Oxford University Press (USA); WorldCat; Amazon.