Bankim's Hinduism
Verfasst von pw am So, 02/05/2012 - 21:49.
Chatterji, Bankimchandra:
Bankim's Hinduism : an anthology of writings by Bankim Chandra Chattopadhyay / edited by Amiya P. Sen. - Ranikhet : Permanent Black, 2011. - xii, 379 S.
ISBN 978-81-7824-323-8
Rs. 795
DDC: 891.4434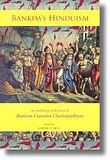 Beschreibung
The great novelist and thinker Bankim Chandra Chattopadhyay (1838–94), associated with his famous hymn 'Vande Mataram', is sometimes seen as mainly a creator of Hindu nationalist icons. This is unfortunate, for Bankim was an enormously learned man, a deep and subtle thinker. A relatively unknown side of his work comprises his religious and philosophical thought, in particular his carefully argued ideas on Hinduism.
This collection of Bankim's writings—many translated into English for the first time and excerpted from the author's Complete Works in the Bengali original—brings out some of the inner anxieties and ambivalence within the novelist-intellectual's work on religion, ethics, and philosophy.
By reading this book one may detect in Bankim a rational-functionalist approach to religion, as also a deepening faith and piety transcending that intellectual perspective. Bankim anticipates contemporary scholarship in claiming that Hinduism is the common name given to a variety of religious thoughts and practices; and yet, paradoxically, his writings—all penned in the colonial era of Indian subjecthood—also argue for a common Hindu heritage, as well as a unified religious and cultural world for contemporary Hindus. [Verlagsinformation]
Autor
CHATTERJI, BANKIMCHANDRA (*26. Juni 1838 in Kanthalpara, †8. Apr. 1894 in Calcutta) "was a famous Bengali writer, poet and journalist. He was the composer of India's national song Vande Mataram, originally a Bengali and Sanskrit stotra personifying India as a mother goddess and inspiring the activists during the Indian Freedom Movement. Bankim Chandra wrote 13 novels and several 'serious, serio-comic, satirical, scientific and critical treaties' in Bengali" (Wikipedia [en]).
Herausgeber
AMIYA P. SEN was educated at St Stephen's College, Delhi. He is Professor of Modern Indian History, Department of History and Culture, Jamia Millia Islamia, New Delhi. He has been Agatha Harrison Fellow at the University of Oxford, and Visiting Fellow at the Indian Institute of Advanced Study, Shimla. His several publications include Hindu Revivalism in Bengal: 1872-1905: Some Essays in Interpretation; Explorations in Modern Bengal c.1800–1900; and, as editor, The Indispensable Vivekananda: An Anthology for Our Times. Profile page.
Quellen: Permanent Black; Orient Blackswan; WorldCat