Karma
Verfasst von pw am Fr, 09/30/2011 - 09:51.
Bronkhorst, Johannes:
Karma / Johannes Bronkhorst. - Honolulu : University of Hawai'i Press, 2011. - xxi, 129 S. - (Dimensions of Asian spirituality)
ISBN 978-0-8248-3570-5
US$ 48,00 (Cloth)
ISBN 978-0-8248-3591-0
US$ 17,00 (Paperback)
DDC: 202.20954
-- Angekündigt für August 2011 --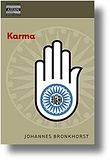 Beschreibung
Karma has become a household word in the modern world, where it is associated with the belief in rebirth determined by one's deeds in earlier lives. This belief was and is widespread in the Indian subcontinent as is the word "karma" itself. In lucid and accessible prose, this book presents karma in its historical, cultural, and religious context.
Initially, karma manifested itself in a number of religious movements—most notably Jainism and Buddhism—and was subsequently absorbed into Brahmanism in spite of opposition until the end of the first millennium C.E. Philosophers of all three traditions were confronted with the challenge of explaining by what process rebirth and karmic retribution take place. Some took the drastic step of accepting the participation of a supreme god who acted as a cosmic accountant, others of opting for radical idealism. The doctrine of karma was confronted with alternative explanations of human destiny, among them the belief in the transfer of merit. It also had to accommodate itself to devotional movements that exerted a major influence on Indian religions.
The book concludes with some general reflections on the significance of rebirth and karmic retribution, drawing attention to similarities between early Christian and Indian ascetical practices and philosophical notions that in India draw their inspiration from the doctrine of karma. [Verlagsinformation]
Inhalt
Boxes on Special Topics. vii
Editor's Preface. ix
Preface. xvi
Introduction. xix
I. ORTHODOX KARMA. 1
1. Origins and Religious Use. 3
2. Karma in and after Greater Magadha. 7
3. Karma in Brahmanism. 33
4. Karma and Philosophy. 55
II. VARIANTS OF KARMA. 89
5. Transfer of Merit. 91
6. Competitors of Karma. 97
7. From One Life to the Next. 104
8. Devotion. 111
Concluding Comments. 117
Further Reading. 123
Index. 129
Autor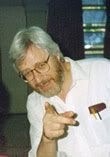 JOHANNES BRONKHORST is professor of Sanskrit and Indian studies at the University of Lausanne (Switzerland). Profile page.
Quellen: University of Hawai'i Press; WorldCat; Library of Congress; Amazon; Mitteilung in der Mailing-Liste "H-Buddhism", vom 29. Sept. 2011.