Catalogue of Orissan Inscriptions
Verfasst von pw am Do, 01/07/2010 - 22:40.
Tripathy, Snigdha:
Descriptive Topographical Catalogue of Orissan Inscriptions / Snigdha Tripathy. - New Delhi : Manohar, 2010. - 1186 S.
ISBN 978-81-7304-840-1
Rs. 4000,00
US$ 113,92 (inkl. Airmail) (Biblia Impex)
US$ 160,00 (inkl. Airmail) (Vedams Books)
DDC: 411.7095413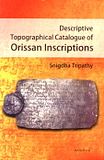 Beschreibung
The present book covers a subject of immense value, the epigraphic records of Orissa, the most indispensable source for the reconstruction of its history and culture. Present-day Orissa can now boast of a long chequered history of its own, exclusively due to its immense epigraphic wealth. Material on inscriptions of different periods, dynasties and localities of Orissa and in the territories which once had formed the orissan dominions in the past or that have a bearing on the history of this land, are scattered in various periodicals and unpublished works and rarely available to scholars and researchers. For their systematic study, a comprehensive descriptive and topographical catalogue of Orissan inscriptions like the present one, has so far remained a great desideratum for the benefit of students and researchers working on Orissan as wella s Indian history and culture. The volume, the first of its kind, which presents the material in an authentic, analytical and systematic way is sure to remain a source book for serious researchers and students for years to come. [Verlagsinformation]
Inhalt
Foreword
Preface
Abbreviations
Introduction
Part I
I. ORISSA
1. Angul
2. Balasore
3. Bargarh
4. Baud
5. Bhadrak
6. Bolangir
7. Cuttack
8. Deogarh
9. Dhenkanal
10. Ganjam
11. Gajapati
12. Jajpur
13. Kalahandi
14. Kendrapara
15. Keonjhar
16. Khurda
17. Koraput
18. Mayurbhanj
19. Nawapara
20. Nayagarh
21. Phulbani
22. Puri
23. Rayagada
24. Sambalpur
25. Sonepur
26. Sundargarh
Part II
II. MAHARASHTRA
1. Amaravati
III. KARNATAKA
1. Chitaldurg
IV. CHHATTISGARH
1. Bilaspur
2. Raipur
3. Raigarh
V. WEST BENGAL
1. Midnapore
VI. JHARKHAND
1. Singhbhum
VII. ANDHRA PRADESH
1. Godavari
2. Guntur
3. Krishna
4. Kurnool
5. Ongole
6. Prakasam
7. Srikakulam
8. Vishakhapatnam
9. Warangal
VIII. TAMIL NADU
1. Chingleput
2. Tiruchirapalli
3. South Arcot
Select bibliography
Index.
Quellen: Manohar; Vedams Books; Biblia Impex; WorldCat