Chutnefying English
Verfasst von pw am Mo, 08/15/2011 - 21:34.
Kothari, Rita [u.a.] [Hrsg.]:
Chutnefying English : the Phenomenon of Hinglish / ed. by Rita Kothari and Rupert Snell. - New Delhi [u.a.] : Penguin India, 2011. - xli, 235 S.
ISBN 978-0-14-341639-5
Rs. 299,00
US$ 17,00 (Vedams Books)
DDC: 427.954; 491.437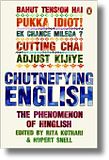 Beschreibung
Something has happened to English; and something has happened to Hindi. These two languages, widely spoken across India, need to be understood anew through their 'hybridization' into Hinglish—a mixture of Hindi and English that has begun to make itself heard everywhere—from daily conversation to news, films, advertisements and blogs.
How did this popular form of urban communication evolve? Is this language the new and trendy idiom of a youthful population no longer competent in either English or Hindi? Or is it an Indianized version of a once-colonial language, claiming its legitimate place alongside India's many bhashas?
Chutnefying English: The Phenomenon of Hinglish, the first book on the subject, takes a serious look at this widespread phenomenon of our times which has pervaded every aspect of our daily lives. It addresses the questions that many speakers of both languages ask time and again: should Hinglish be spurned as the bastard offspring of its two parent languages, or welcomed as the natural and legitimate result of their long-term cohabitation? Leading scholars from literature, cultural studies, translation, cinema and new media come together to offer a collection of essays that is refreshingly new in thought and content. [Verlagsinformation]
Besprechung von Balwinder Kaur, in: The Tribune, 10. Juli 2011 [Online verfügbar].
Inhalt
Foreword / Harish Trivedi. vii
Introduction / Rupert Snell and Rita Kothari. xxvii
A Note on Transliteration. l
1. Devyani Sharma:
Return of the native: Hindi in British English. 1
2. Rupert Snell:
Hindi - Its Threatened Ecology and Natural Genius. 22
3. Tej K. Bhatia:
The Multilingual Mind, Optimization Theory, and Hinglish. 37
4. Shannon Anderson-Finch:
More Than the sum of its parts: 'Hinglish' As an Additional Communicative Resource. 53
5. Pramod K. Nayar:
The Vernacularization of Online Protests - a case study from India. 71
6. Mathangi Krishnamurthy:
Furtive Tongues – Language Politics in the Indian Call Centre. 82
7. Daya Kishan Thussu:
Towards a political economy of Hinglish TV. 98
8. Rita Kothari:
English Aajkal - Hinglish in Hindi Cinema. 112
9. Rohini Mokashi-Punekar:
Views From a Different India - not Hinglish but Nagamese. 128
10. G. J. V. Prasad:
Tamil, Hindi, English - the new ménage a trois. 141
11. Soumik Pal and Siddharth Mishra:
Hinglish and Youth - a campus perspective. 161
12. Mahesh Bhatt:
Voices from Indian Cinema. 176
13. Gulzar:
Voices from Indian Cinema. 181
14. Shuchi Kothari and Nandita Das:
Grappling with multiple languages in cinema - The case of Firaaq. 185
15. Panel disussion I:
Is Hinglish the language of India's future: Gurcharan Das, Prasoon Joshi, Prashant Panday, Rita Kothari, Cyrus Broacha and Rahul Dev. 190
16. Panel discussion II:
Is Hinglish A Unifying Force?: Santosh Desai, Urvashi Butalia, R. Raj Rao, Kandaswamy Bharathan, Devyani Sharma, Rahul Kansal and Atul Tandan. 199
Acknowledgments. 208
Notes. 209
References. 216
Notes on Contributors. 229
Herausgeber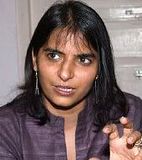 RITA KOTHARI heads the communications area at the Mudra Institute of Communications, Ahmedabad, and is a Columnist for Ahmedabad Mirror. Her publications include Translating India: The Cultural Politics of English and The Burden of Refuge: Sindh, Gujarat and Partition.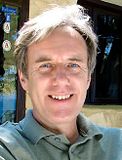 RUPERT SNELL is the director of the 'Hindi Urdu Flagship' intensive Study programme at the University of Texas, Austin. His translations include In the Afternoon of Time, the Autobiography of Harivansh Rai Bachchan, published by Penguin. Profile page (Dep. of Asian Studies); profile page (Hindi Urdu Flagship).
Quellen: Penguin India; Vedams Books; WorldCat; Hindi Urdu Flagship; Amazon; Exotic India